Do you like delicious coleslaw from your neighborhood fast food vendor? Then this awesome fitness salad recipe will really blow your mind. Because this salad is not only delicious. It is also much healthier and a real weight loss booster for anyone looking to diet. Try it.
Also read: How to make the perfect asparagus soup – super creamy, super delicious!
Ingredients for the fitness salad
You need: 500 grams of carrots, 200 grams of celery, 3 apples, 200 milliliters of natural yogurt, 5 cloves of garlic, 1 tablespoon of herb oil, salt, pepper
Also read: Recipe for delicious salmon in spicy coconut sauce – a light dish, also for the diet >>
This is how the fitness salad is prepared
This is how it's done: Grate the carrots with a grater and place them in a large bowl. Also grate the celery and apples and add them to the carrots. Mix everything.
Also Read: Grandma's Chocolate Cake – This Secret Ingredient Makes It So Juicy! >>
Mix the dressing. To do this, peel and squeeze the garlic and add it to the yogurt. Toss with herb oil and season with salt and pepper.
Add the dressing to the salad and mix well. Leave in the fridge for an hour. Enjoy your lunch!
Also Read: Shop Now! From Monday it will be REALLY HUGE more expensive in the supermarket! The most important questions and answers… >>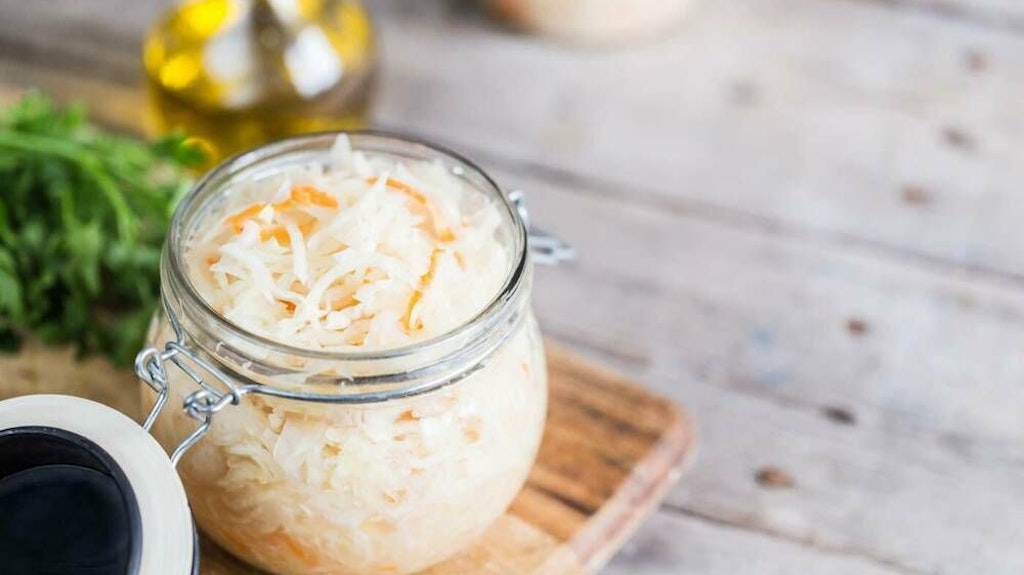 Is evening fitness salad healthy?
The myth persists that it is better not to eat salad in the evening. It is said to interfere with digestion as it ferments in the stomach overnight. It's absurd. The body digests lettuce in the evening in the same way as during the day. However, some people do not tolerate raw foods as well as cooked vegetables.
You can counter this by eating salad with enough fat (eg in the form of oil) and protein (eg in yoghurt), explains Stiftung Warentest. The combination of fat and protein is said to increase the digestibility of raw foods because the stomach can better prepare food for digestion.
Also read: Strawberry, chocolate, sour cream: Make your own ice cream without a machine – here are the simple recipes >>
.