Sports

Around the clock on the stepper: a new 24-hour fitness center has opened in St. Gallen
Swiss fitness chain NonStop Gym recently opened a location at Kornhausstrasse 25 in St. Gallen. Opening Manager Fabian Wetzel explains what sets the fitness center apart and why it has a ladies-only area.
At the beginning of March, a branch of the fitness chain NonStop Gym opened at Kornhausstrasse 25 in St. Gallen. The company opened its first site in Geneva-Servette in 2014 and since then has continued to expand from west to east. The fitness chain now has branches in all major Swiss cities, 23 in total.
"When choosing a location, it is important for us to have a location that is as central as possible and good accessibility by public transport", explains Fabian Wetzel. He is the opening director of NonStop Gym and is responsible for expansion. Wetzel points out: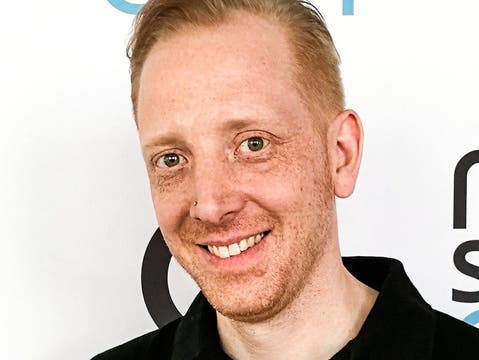 "We have found the perfect real estate space at Kornhausstrasse 25."
The particularity of their fitness is that they are open 24 hours a day, 7 days a week. "At the time, it was one of the first gymnasiums in Switzerland to do so," says the 43-year-old. The 24-hour fitness trend comes from the United States. The gyms there are still quite full in the middle of the night.
Shift and catering workers
He can't tell which customers are at three in the morning. It always depends on the location, according to Wetzel. They are often people who work in teams. "At Geneva-Blandonnet, for example, there are often airport employees who want to play sports after their shift. In Zurich, more and more catering workers were working late," says Wetzel. From four o'clock there are the first people who want to exercise before starting work.
A special feature of the St. Gallen branch is the approximately 60 square meter "ladies-only" area, where women can retire undisturbed and train there. The fitness center covers a total area of ​​800 square meters and has functional training, a weight and cardio area as well as an area with guided machines.
Biometric identification system
"In terms of security, we rely on a biometric identification system to ensure that only members have access to the gym," says Wetzel. After entering a code, the fingerprint is registered and access is activated. All of their branches are also video monitored and there is a 24 hour hotline. The centers are always supported Monday to Friday from 12 p.m. to 2 p.m. and from 5 p.m. to 8 p.m.
www.nonstopgym.ch