Episode 22: Type 1 Diabetes, Gout, Crohn's Disease
Monday, October 25, 2021, 9 p.m. until

9:45 p.m.



Wednesday, October 27, 2021 at 6:35 AM until

7:20 am
Food as medicine – the pursuit of this unique television format helps people who are almost in despair over their health problems. This time for gout, type 1 diabetes and Crohn's disease.
Gout: recovery is possible – with good nutrition!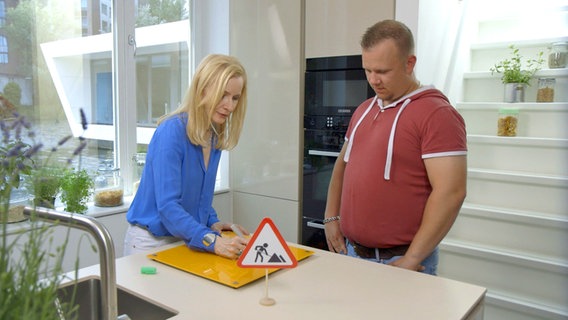 Frederic D.'s nutrition diary shows various building blocks – Anne Fleck focuses primarily on purines, fructose and energy supply.
In this new episode of "The Nutrition Docs", Frederic D. boards the "Houseboat Practice". Without any warning, he suddenly had severe pain in his foot, like many, the crisis came in the middle of the night: gout! The 27-year-old just got a new job and didn't want to take time off. The medicine prescribed by the family doctor works, but is not a permanent solution – especially since the building cleaner from Todesfelde in the district of Segeberg is already taking pills to treat his high blood pressure. "Your uric acid levels are clearly too high, even with medication," warns nutritionist Anne Fleck, "and inflammation levels need to be brought down urgently too!" In the case of gout, purines are particularly decisive – but Frédéric D. has never heard of this term. to be The diet diary shows that he needs to eat completely differently. The nutrition docs' strategy: "Ovo-lacto-vegetable", ie eggs, dairy products and above all a lot of vegetables – but less meat. Will Frederic D. make the drastic change and move away from gout pills?
Crohn's disease: useful strategies for complicated cases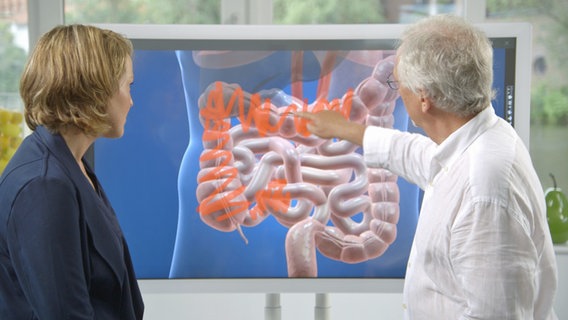 Janina S. underwent eleven surgeries – Nutrition Doc Jörn Klasen shows what has already been removed from her intestines.
Janina S. has already undergone 11 operations. She retired early, at just 29. Crohn's disease, a chronic bowel disease, runs its course with serious complications for the trained office worker. After operations, fistulas are formed, tube-like connections that even pass through the abdominal wall to the outside. The wounds have since healed, but the severely shortened bowel is causing many problems. A complicated case for the intestine specialist Jörn Klasen: "You have to omit everything that is pro-inflammatory and aerogenic!" And with that a lot of what the Pinnebergin eats. She should also limit her coffee consumption, which, like rosehip or hibiscus tea, can cause diarrhea. Antispasmodic teas based on fennel, chamomile, dandelion or yarrow, vegetable juices and soups and therefore fiber – will Janina S.'s long sufferings finally be alleviated?
Type 1 diabetes: how to optimize insulin dose and weight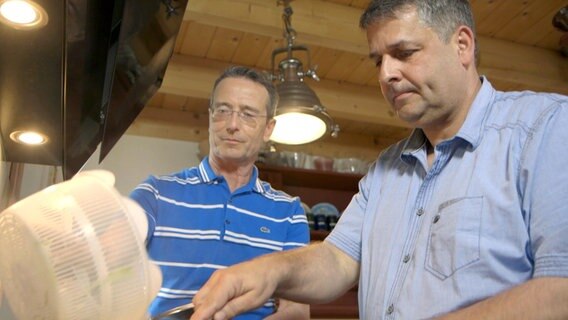 A special case for diabetologist Matthias Riedl: André K. suffers from incurable type 1 diabetes.
Finally, a man arrives on the training boat who has been living with an incorrect diagnosis for 15 years: André K. only learns from diabetologist Matthias Riedl that his type 2 diabetes is in fact type 1 diabetes and therefore incurable. A shock for the 55-year-old Schleswig. The doctor nutritionist explains to him why nutrition is still very important and what has gone wrong in the treatment so far. And why, for example, grapes, which André K. likes to eat more than half a kilo, are poison for him. "There's the equivalent of 23 sugar cubes in there!" warns Riedl. Can the self-employed carpenter modify his diet so as not to gain weight despite the necessary insulin?
.