Psychiatric clinics for children and adolescents in Switzerland have been sounding the alarm for some time: there are too many emergencies and waiting times are long. We even talk about an emergency. Since the corona pandemic and the restrictive measures, the problem of children's mental health has become acute. Schools are also called upon to tackle the problem. Dagmar Rösler, the best teacher in Switzerland, thinks that schools are well placed for this.
Dagmar Roesler
President of the umbrella organization of teachers in Switzerland

open person box
Close the person box


Dagmar Rösler has been with us since August 2019 President of the umbrella organization of teachers in Switzerland (LCH). She is a former German and sports teacher.
SRF News: How important is health promotion in Swiss schools?
Dagmar Rösler: Health promotion at school is already part of everyday life in many places. Many schools have long emphasized physical and mental health. Schools are aware that this is very important for the well-being of pupils.
The mental health of young people or children has been in focus during the corona crisis.
Can we say that the subject of mental health has received little attention so far – or too little attention?
I would rather say that the subject has been in the schools for a long time – or certainly should be. But it is also true that the mental health of young people or children has come into focus during the corona crisis and it has been noticed that there is certainly still a need for action. But this does not apply to schools.
The school has to fulfill more and more goals – it also has to take care of the health of the pupils. Overall, is promoting student mental health one of the school's most important responsibilities?
Mental health is of course a prerequisite for students to feel comfortable at school and to be able to learn accordingly. However, it is not the school's only task to ensure that children and young people are mentally healthy.
"What good things have you experienced? »

open box
close the box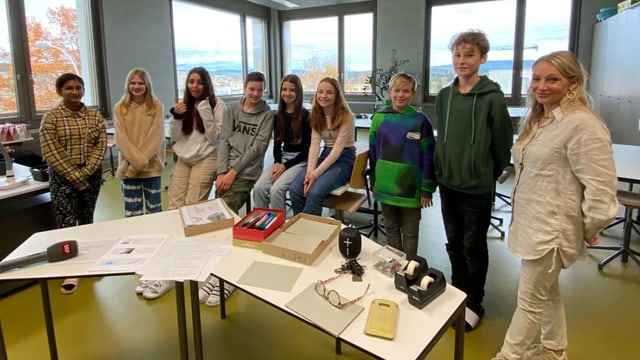 Various schools have not only integrated the topic of mental health into their lessons since Corona, including the school in Eschenbach, Lucerne.
School social worker Béatrice Kuster works closely with primary and higher education teachers. It works very well, she says in an interview with SRF: "The subject of mental health can be integrated very well into various subjects – and here at school it is part of it, so I don't need to "storm" to work with children."
Kuster teaches according to the concept of the so-called "positive psychology". It deals with positive experiences and factors that enhance health and thus prevent mental illness.
During the visit, the students are then led to reflect on the good and beautiful experiences of the last few days. This way, you can give kids the tools they need to know how to navigate this world, what's good for them, and what's not. In this way, they should learn to empower themselves to have a successful daily life and experience it creatively.
It is also important to teach students the value of breaks, sleep and recreation.
It's part of the school – and the school certainly needs to work with parents, school social workers and school psychological services to make sure students are doing as well as possible. However, this is only possible in good cooperation with other departments or specialist actors, because the school cannot do it alone. The school has many tasks and areas that it must master.
There is certainly an awareness in schools that student well-being is very central and important.
Are you well placed in Switzerland on this subject?
Yes, but of course I can't speak for all schools. There are certainly those who are already at a high level of development, others may still have a long way to go. But there is certainly an awareness in schools that student well-being is very central and important.
The interviewer was Rafael von Matt.