Comfort is very important in the Bavarian capital. Munich residents enjoy social gatherings, sunny afternoons in the beer garden and long evenings in the restaurant, as well as weekends in the surrounding mountains or at one of the Bavarian lakes. And with the pandemic, health has become so important that Haxn or Kaiserschmarrn remain our favorite foods. But restaurants focused on healthy cooking are now more popular than ever!
Munich is considered the German capital of beauty
There are now enough studies showing that a healthy lifestyle has a positive effect on personal health and beauty counts. The fact that health and wellness plays a major role in Munich is also reflected in the number of medical and cosmetic practices. For example, if you are looking for a Dentist in Munichyou will quickly find what you are looking for, because with more than 1,100 experts on site, the "white sausage metropolis" is considered the dental capital of Germany.
There are now many dentists who provide information on the negative consequences of excessive consumption of sugar in soft drinks or fast food. Bad teeth or poor health are the witnesses of his way of life. Luckily, if you don't like to cook or don't have much time, you can find many restaurants and cafes in Munich that not only offer delicious but also healthy and balanced cuisine.
Feast without regrets: restaurants and cafés in Munich with healthy cuisine
Here we present six Munich stores that have received the highest ratings on Google. We have divided them into quarters:
Healthy eating in Schwabing
Bowls & Blenders Superfood Café: As the name suggests, real energy foods are served at Bowls & Blenders. Depending on the needs of the body at the moment, the products are divided into Team Defense (strengthens the immune system and defenses), Team Forward (supplies the body with important nutrients) and Most Valuable Players (real vitamin bombs).
Café Josefina: In this cozy café, you can relax wonderfully with a soy, spelled, almond or oat milk cappuccino. The menu has been extensively changed to organic quality, which of course also applies to freshly squeezed juices, homemade soft drinks and even wines. In addition to hot and cold drinks, the delicious cake (some of which is also sugar-free) is especially recommended.
IceDate: In the organic ice cream factory, Gunther Nann creates fantastic vegan ice cream from the basic ingredients of dates and cashews. Premium cocoa, ripe fruits, nuts, spices, herbs and seeds also ensure that the ice cream is particularly rich in nutrients, minerals and vitamins. And best of all: it also tastes really delicious.
Ludwigvorstadt
Botanista Café Club: Healthy, sugar-free and always delicious – that's the concept behind the little oasis on Pestalozzistrasse. Here, not only the food but also the drinks are homemade, so that everything really matches the philosophy of the botanist. From delicious bowls of soups and salads to pastas and flatbreads, there's everything a foodie's heart desires. At the end, we only treat ourselves to sugar-free desserts.
Siggis Vegan & Fresh Food: Siggis is already a real institution in Munich. The "vegan home cooking" consists of 95% organic ingredients – fair trade products are also used where possible. In addition to appetizers and wraps as well as pasta and vegetable dishes, there are also hearty burgers (beyond that), seitan gyros and soy cutlets on the menu.
Maxvorstadt
Soy – Vietnamese Vegan: The Soy team is on a mission to fill the void in culinary vegan cuisine on an Asian basis. With the generous selection of dishes, the focus is on tofu. From Asian tapas soups and classic hot pot noodle dishes, you can follow Vietnamese cuisine.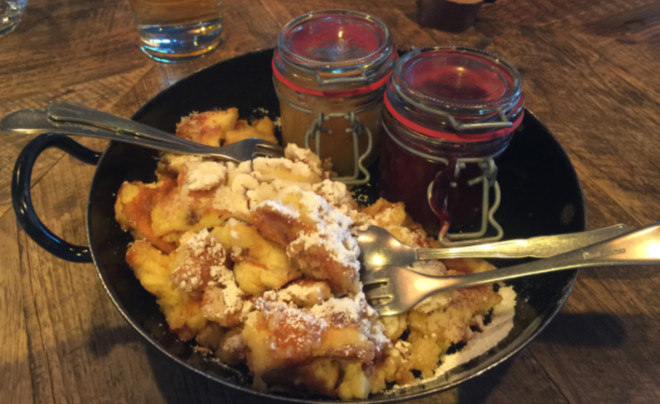 Of course, it can also be a small sin
The offer in Munich clearly shows that enjoyment and a balanced diet should not be mutually exclusive. In the end, it applies Golden Rule : Anyone who eats 80% healthy food can also indulge in a little sin. So if the peaks are climbed and the lakes are bypassed again on the weekend, it's fine. Without a bad conscience, a cool shandy or a Kaiserschmarrn is part of the fun program.