Movement as medicine: The Docs helps people who almost despair of their health problems. They prove that amazing results can be achieved within months with special exercise therapies.
Break the vicious circle of rest and pain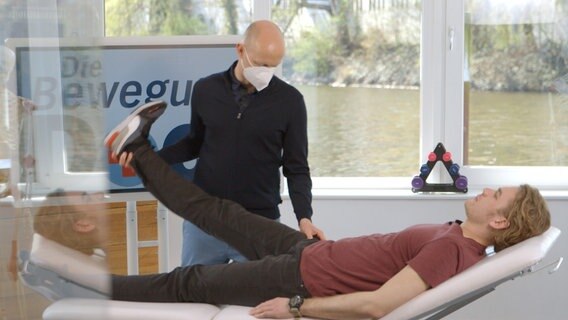 After a medical marathon on board the practical barge: student Nicolas O. suffers from severe back pain. Movement Doc Helge Riepenhof finally wants to tackle the cause, for him clearly the sacroiliac joint.
Nicolas O. suffers from severe back pain. "Sometimes it's so bad that I have to call an ambulance," said the 25-year-old student. In the meantime, he has a veritable medical marathon behind him. The exact cause of his complaints is still unclear to Nicolas. Movement Doc Helge Riepenhof quickly finds what he is looking for during the detailed examination. Trouble starts at the sacroiliac joint. "Too often, only the back is treated. But it is urgent to tackle the cause, the sacroiliac joints, "explains the orthopedist and sports doctor. Basically, his concept of therapy is activity-oriented: the student no longer has to take it easy, but rather has to trust his back to be able to withstand the tension again and challenge his muscles. It's the only way for him to break the vicious cycle of protection and pain.
Type 1 diabetes, stress and obesity: how exercise helps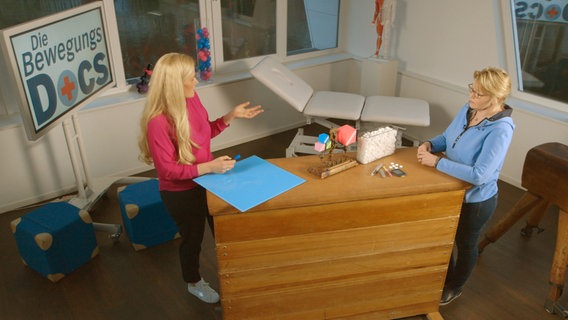 Exercise doctor and internist Melanie Hümmelgen is alarmed: Poorly controlled diabetes, lack of exercise, overweight, stress and high cholesterol levels: Britta S.'s exercise program must be closely monitored.
The following case: Britta S. is struggling with type 1 diabetes. The 48-year-old man's blood sugar has been out of control for too long. "Unfortunately, it has already taken its toll on my eyes, my nerves and my blood vessels," she told movement doctor Melanie Hümmelgen during the initial consultation. The internist is alarmed, because it is not just diabetes that is poorly controlled. Britta S. has other risk factors for vascular changes: "Lack of exercise, obesity, stress and high cholesterol, very dangerous, because all of this even multiplies. So something urgently needs to be changed. Now! ", warns the doctor. Sophisticated movement therapy aims to change things. Very important: The program must be strictly monitored, because Britta S., as a diabetic, must follow many rules to avoid hypoglycaemia. Will she succeed in implementing the overall movement concept?
.